About Us
It's heartwarming to know that in 2005, the founder of POOP 911 foresaw America's growing need and love for their pets. He recognized a growing trend in the pet industry and understood the needs of pets. The idea for creating POOP 911 came from a love of family, children, dogs, and spending quality time together in the yard… footloose and worry-free!
As a family man, with pet owners in mind, he compassionately forethought a plan for an affordable service that worked for everyone's budget. He knew that affordable pooper scooping service needed to be professional, too. Service for dogs and cats would be necessary to care for many busy households acquiring pets nationwide. He had a vision for a business that would become a household name.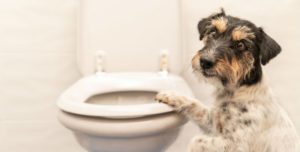 Our Purpose
Removing dog poop from the yard has become a part of family life. It is for this reason that POOP 911 pooper scooper service is readily available to all people and fast. POOP 911, like its name, was based on the principle of fast and healthy service for everyone. Our organization was founded with the heart in mind to give back time to busy families, create a clean environment, and keep pets and families healthy. Pets reduce stress when life gets hectic and, at times, a bit chaotic. Pet owners don't need another chore when balancing work, quality time with family and friends, and wanting to be a responsible pet parent.
As the years go by, people will increasingly continue to want and need pets, and pets need pet waste pick up. The founding owner knew that POOP 911 would make it possible for pet owners to take more family vacations, relax outdoors, host BBQs, and allow their children to play outside without worrying about what surprises they might find.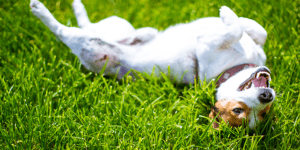 Our Passion
POOP 911 techs, like family, do what we do because it makes us happy to give every pet parent a helping hand. For this reason, you can rest assured that our pooper scooper service comes with top of the line professionally trained technicians. Our techs are not only reliable and insured, but pet lovers too.
POOP 911 techs, like a close friend, is a valuable part of your week and family. Our services allow pet parents to focus on building stronger relationships and having quality time with their loved ones. We've got weekly and bi-weekly visits or more to lend a helping hand.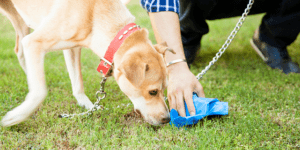 Our Promise
Why POOP 911? Our pet waste removal company has a 5-star reputation of trust between pets, owners, and techs. More than ever, households need pets. As a result, pets are essential to the health of generations, young and old. The POOP 911 brand keeps America's yards, and pet owners healthy without being intrusive.
Whether you are home, work, or play, we will keep the backyard and litter box fresh for you and the puppy/kitten. You can leave your worries at the doorstep about the hidden dangers of pet poop lurking in your yard or litter box. POOP 911 is timeless, and services will continue, rain or shine!